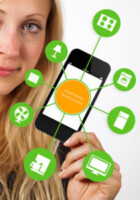 New High-Tech Home Gadgets
by Elaine Steinhoff New high-tech home gadgets to make our homes more efficient.  As with The Jetsons cartoon, our imaginations run wild with the idea of m...
Black Friday Home Sales
by Elaine Steinhoff Black Friday Home Sales come to mind as we prepare to enter the holiday shopping season. Some home sellers may think it is too late to s...